Lescolton makes your life healthier and more beautiful
09/03/2022 | Allen Liang
Shenzhen Lescolton Electrical Appliance Co., Ltd is a professional manufacturer of beauty care products, our products are FDA approval, with CE, FCC, RoHS and other certifications, all of which are to ensure that our customers can use our products with more confidence.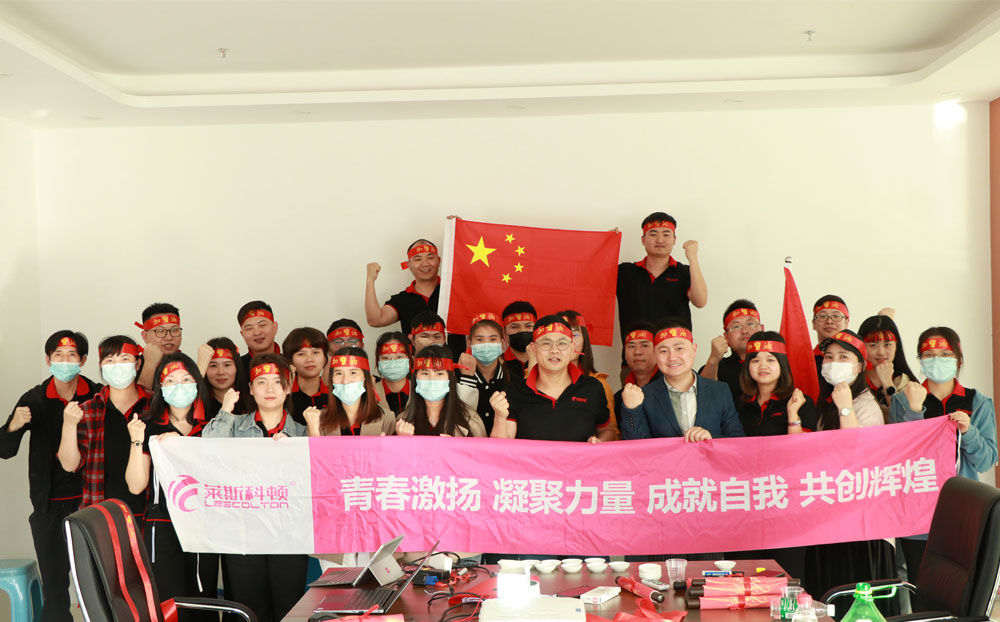 Liu Jianwen, the founder of Lescolton, has been in this industry for more than 20 years. He deeply understands the importance of safety and health of product to users. From the initial hairdressing tools, to the hair removal device and the current hair growth helmet, he takes the safety and health as the premise and study how to make users feel at ease to use our products and obtain the desired results when developing each product. He has been very successful in this area, Lescolton's products are very popular on all sales platforms now because our products can really help people become more beautiful.
You might ask, why did we choose styling tools in the first place? Because styling tools were very expensive at that time, many people could not use cost-effective styling tools. As a Chinese manufacturer, our purpose at Lescolton is to allow more users to use these products exactly. In 2011, we independently developed hair straighteners, followed by hair dryers and hair dryer brush to meet the needs of more people in pursuit of beauty. At that time, our products occupied most of the Chinese market as soon as they were launched, making Lescolton's brand deeply rooted in the hearts of the people. Many people are willing to give our products as gifts to their boyfriends or girlfriends, and many people have gained true love because of this.
In the process of pursuit beauty, women have various needs. In summer, they like to go to the beach in bikinis, or go shopping in short skirts. This is also the moment to show off their beautiful figure and smooth skin, but the problem of girls with too long body hair appeared. Many girls will choose traditional beeswax hair removal or laser hair removal, but traditional beeswax hair removal is very painful, and laser hair removal always requires an appointment time, and the price is high, we have to spend more time waiting. Is it possible for women to have hair removal at home? Liu Jianwen pondered.
In 2014, model T006 hair removal device was officially launched. This is our first officially listed hair removal device. The principle is to use intense pulsed light to make the hair follicles in the skin enter the dormant period to achieve permanent hair removal. In order to make the device provide stable energy and be more durable, we used the best imported quartz lamps on the market at the time. At present, the latest model of Lescolton is model T021C ice cool compress hair removal device with skin recognition mode, which can automatically provide energy according to the skin color, we use a more transparent sapphire material, so that the skin can absorb sufficient energy more accurately, make the effect and experience better. We are researching hair removal devices with more functions and better experience. While solving hair removal problems for women, it can also protect their skin and keep them beautiful for a long time.
If we want to have a good-looking hairstyle, we must have thick hair, but there are still many people who have thinning hair due to androgenetic alopecia. Liu Jianwen's wife is also one of them. Liu Jianwen wants to solve the problem of hair loss for his wife. After extensive research and cooperation with several laser research institutes, it was found that low level laser therapy technology has therapeutic effects on hair loss. The first-generation LS-D601 hair growth device of was finally developed in 2018, after many times clinical trials. LS-D601 uses 650nm (the most suitable wavelength of light for hair growth) LLLT technology. It consists of 26 lasers and 30 LEDs, covering the entire head. It is suitable for most hair loss patients. You only need to use it for 25 minutes every other day.
At that time, Liu Jianwen said that his wife was also using it and it was indeed effective when he has already begun preparations to apply for FDA approval. In 2021, LS-D601 was officially approved by the FDA, and we have already started official sales on various platforms. At present, we Lescolton is full of confidence in the hair growth equipment industry, and we are still researching hair growth equipment with better effects and shorter usage time. We look forward to addressing all hair loss sufferers so that everyone can have healthy hair.
"Health and beauty" is always a topic we are keen on. The current COVID-19 has made many people unable to live a normal life but in darkness. We are all looking forward to the end of the epidemic, but it has lasted for more than two years. It may even take longer. It is well known that beauty salons come into contact with many people. In such an environment, if women go to beauty salons for beauty treatments, there is a great risk. Once they come into contact with new crown patients, the risk of infection is very high. Yes, it is best for women to complete beauty care treatments at home. Therefore, choosing home beauty equipment has become a very safe beauty solution.
Men can buy some grooming equipment as a gift for their girlfriend, it is not only for her beauty, but also for her safety, I am sure she will like it very much. At the same time, the COVID-19 can be transmitted through sexual life, and the risk of infection is close to 100%. This is also for your own safety. Hurry up and buy home beauty equipment for your girlfriend.
Lescolton is a medical beauty equipment manufacturing company from Shenzhen, China focusing on hairdressing and beauty household products. We look forward to bringing convenient and effective home devices to people around the world. For hair styling, we have products such as Hair Straighteners, Hair Dryers, and Hair Dryer Brush; for personal beauty, we have products such as Hair Removal Devices, Laser Picosecond Pens, and Photon Therapy Devices; and for hair growth, we have Laser Hair Growth Helmet. We Lescolton have the power to enable people to live a more beautiful and healthier life.
If you are interested in our products and want to buy them for your own use, then you can visit our store directly: https://lescolton.store
If you are interested in our products and want to do business with us, you can visit our official website to contact us: https://www.lescolton.com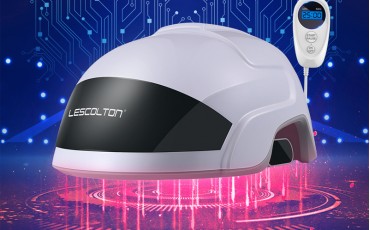 18/02/2022 | Allen Liang
Laser treatment has many benefits. Using a laser helmet for 25 minutes every other day can reverse hair loss. Now let's dive into more of its benefits.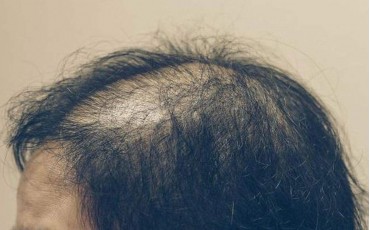 21/02/2022 | Allen Liang
Laser hair treatments can provide an easy way to stimulate hair growth at home. If you notice hair thinning or bald patches appearing slowly, we recommend that you act quickly to start laser hair treatment and slow the thinning process.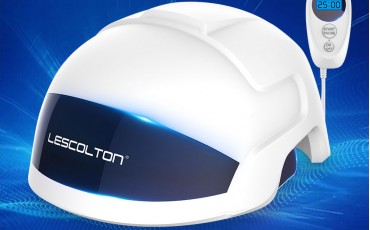 11/02/2022 | Allen Liang
A laser helmet isn't for everyone, as it probably won't help you if you've been bald for years. Also, if there are no follicles to stimulate, or the follicles have died, no hair growth will occur.